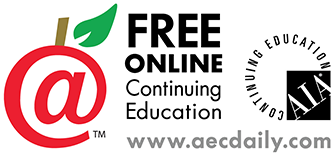 Air curtains or Air doors create a seamless, invisible air barrier over any exterior opening (including windows, doors, dock doors, cold storage doors, customer front entrances, and patio entrances as well as support internal separations within buildings) that provides a myriad of benefits. Through the separation of environments, air doors save energy by protecting climatized air, inhibit the entry of dust, dirt, fumes, smoke, and flying insects, reduce the stress on HVACR equipment reducing in less spend, and give operators greater control over their environment. Mars Air Systems manufactures high-quality air curtains (sometimes knows as air doors, fly fans, and over-door blowers) and has been a leader in the industry for over 50 years.

How Do Air Curtains Work?
Air doors work by delivering an engineered and consistent flow of air across the width of an opening which results in a barrier between two distinct environments and maintains temperature separation. They are preferred to the use of ineffective plastic strips as they are more energy-efficient, sanitary, cost-efficient, and highly effective in retaining cooler and freezer temperatures. Air curtains for doors also eliminate the need to constantly replace shredding, ripped and dirty plastic strips. Applications range from retail to restaurant, industrial spaces, warehouses, large entertainment venues, cooler and freezer walk-in storage, drive-thru windows, transportation terminals, healthcare and hospital settings, cleanrooms, electronics manufacturing and a variety of specialty applications where water, condensation, harsh climatic conditions or unique circumstances benefit from an unobstructed stream of air. Learn more about how an air door works by watching this short video.

Why Do I Need an Air Door?
An Air Door is a huge energy-saving device that helps to maintain interior building temperatures while doors and windows are constantly being opened and closed. By maintaining comfortable indoor temperatures, employee productivity increases and energy costs decrease. They also prevent dirt, dust, and fumes from entering and deter flying insects -- providing a cleaner, more sanitary environment.

How Do Specific Industries Benefit from an Air Door?
Violators such as flying pests, airborne dust and dirt, non-climatized air and hundreds of thousands of pathogens and microorganisms do not discriminate. Facilities of every size, hosting every type of industry and work, struggle to resolve the same challenges.

Technological Advancements & Continuing Education
Because Mars never stops innovating or bringing technological advancements to the science of air doors, we are steadfast in our dedication to ongoing learning. Self-driven learning is available at AEC Daily. This AIA-approved course, Air Curtains: Seamless Protective Barriers, is available online HERE.